Solutions
Pick / Pack / Delivery
Pick
Pick Service
From the receipt of your customers' orders through to implementing your specific packaging or bundling requirements, we'll manage your complete fulfilment cycle, making sure your goods are delivered on time. As part of our distribution services, we provide reliable, accurate and cost-effective pick, pack and delivery solutions that help our customers reduce their lead times and minimise their inventory holdings.
NEXT STEP
Pack
Pack Service
We have the expertise, the facilities and the technology to ensure your goods are sorted quickly and accurately with key tracking information collected along the way. We also have the global multi-modal transport networks to ensure they're delivered quickly, securely and cost-effectively. And our fully integrated technology-based warehouse and inventory management systems give you complete visibility over the process.
NEXT STEP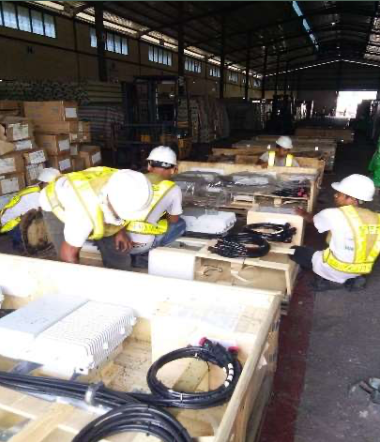 Delivery
Delivery Service
Toll also specialises in providing end-to-end packaging solutions to a broad range of customers including the automotive, manufacturing and constructions sectors. Our packaging services include engineering, sourcing, delivering and warehousing packaging materials specific to our customers' requirements. So whether you need pick, pack and delivery as a stand-alone service or as part of a greater supply chain or distribution solution, talk to us.
NEXT STEP